My friend Suzz called me up and asked whether I was keen to exhibit my ceramics together with Raina. I was nervous yet excited at the same time, so I decided to be courageous and take up her invitation.
A Touch Of Spring was held early this year in February. It was an eye opener and I met many new friends.
Just wanna take this time to share my inner thoughts and my creation.
Clinging on! 
The inspiration for this piece comes from fungi that clings onto dry bark. On my walk through the greens, I always notice these mushroom-like shapes on some of the tree barks. Love the patterns and the formation…It clings nicely and firmly on the bark, taking in the nutrients and slowly decaying the Tree. Reminds me of the picture of the CROSS. He died so that we can have Life and Life more abundantly.
I cling on to Him… For He is the author and the Finisher of my faith.
Soul of a bowl
I started making different kinds of bowls and played around with shapes knowing that the final creation can be used to fill anything. From food, to tea … practically anything.
You can call it chawan, bowl, cup – it really doesn't matter.
These shapes are imperfect. That's just like us – the imperfect vessel. But it's all about how we use a bowl and what we fill it with that matters.
Do we fill our souls with Love or with Envy or Pride?
May these bowls be useful, functional and keep your heart warm. So that you will always be full.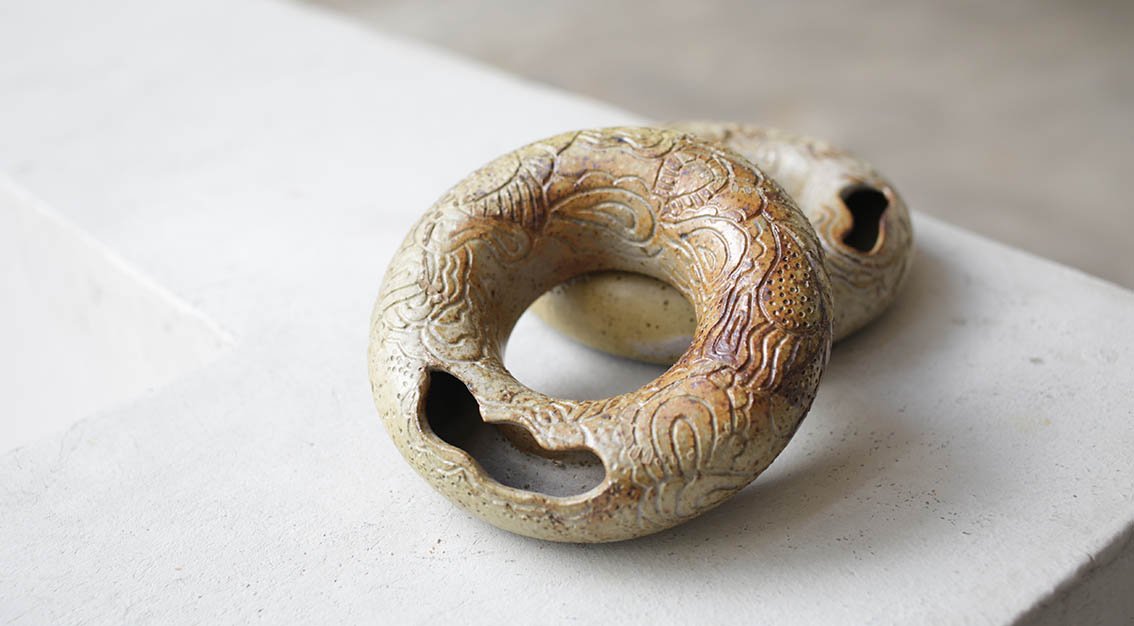 Smell the Flowers
This series of flower motifs was conceived at a time when I needed a reminder to stop and smell the flowers. To take note of the simple things in life. And not to be stuck in the humdrum of the fast-paced world.
It's ok to slow down. It's ok to be different from everyone. Today, just take time to smell the roses, enjoy those little things about your life.
I enjoyed the process of etching out the motifs. It was very very therapeutic… Will continue this series.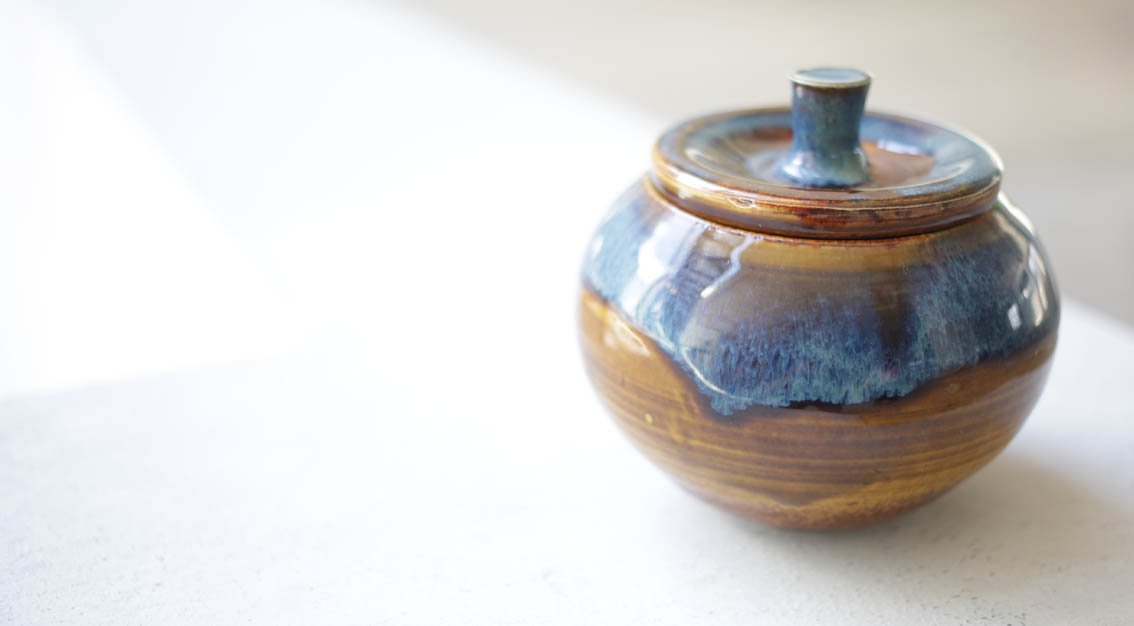 Blue Mangosteen
Be fruitful. You won't be barren.
Cheers!
Sake set meant for 1. Serve it and enjoy it alone. Rather than in a rowdy atmosphere, this is more about you sipping slowly and pondering about life… Ahhhhhh! Cheers to a greater year ahead! Cos it's another year to make it right!
Communal
Created this chopstick cum toothpick holder. While I was taking this time to learn and feel the texture, I wanted to create something that reminded me of family.
I remembered in my younger days, my parents would bring us out to eat at hawker centres and the most common thing we would see on the table was this tin chopstick holder and the plastic toothpick container. It was always right in the centre of the table. As a child, I loved to grab the utensils and play with them. Or act as if I knew how to use the toothpicks.
One thing that I found amusing and lovely was in the sign off message by the kids. So much warmth, humour and sincerity. Definitely put a big wide smile on my face. Afiqa – Big Dreamer ( hehehe, nope. It's my first exhibition, not my gallery…will own one in future 😉
Thanks Raina and Suzz for giving me the opportunity, friends and family for their support.
Here are some of the images by Artitude
https://www.facebook.com/events/1953003298279860/?active_tab=discussion
Special thanks to Candy, Cuilin, Lilian for helping me with the set up, packing and transportation.
For more of Raina's work
https://www.facebook.com/gentlebeastartclub/
Photography by Jim Orca and Aston So. Love ya my TUS friends.